One of the 20th century's outstanding ballerinas and the most lustrous star of French ballet from the 1940s through the 1960s, Yvette Chauviré, died on Wednesday (October, 19th) at her home in Paris. She was 99. 
Originally a child prodigy at the Paris Opera Ballet, Ms. Chauviré was acclaimed as a national symbol of French culture by an adoring public and by the French government, which bestowed its highest honors on her.
Although she belonged to a generation of gifted ballerinas at the Paris Opera, she was set apart by a mesmerizing elegance that was never confused with chic. Critics at home and abroad defined her dancing as "velvet and steel," a warm lyricism coating a virtuoso technique and perfect classical form.
Early in her career, in the 1930s and '40s, she was identified mainly with experimental works by Serge Lifar, the controversial director of the Paris Opera Ballet whose choreography dominated its repertoire. Yet she also made the 19th-century classic "Giselle," in which she danced the title role, her signature piece.
In 1988, when the Paris Opera Ballet presented a gala in New York in honor of Rudolf Nureyev, its director at the time, he took his curtain call at the Metropolitan Opera House flanked by two carefully chosen ballerinas: Margot Fonteyn and Yvette Chauviré.
Fonteyn was his longtime partner in Britain's Royal Ballet. Ms. Chauviré was the idol he admired from afar.
After his defection from the Soviet Union in Paris in 1961, he asked if he could partner her in a scheduled appearance at the Paris Opera. The French government, however, bowed to Soviet protests and canceled the performance.
Ms. Chauviré receiving the medal of Commander of the National Order of Merit. Credit Agence France-Presse — Getty Images
Undeterred, Ms. Chauviré often danced with Nureyev in Paris and London and on tour later in the 1960s, with especially memorable performances as a tender Giselle opposite Nureyev as her Albrecht, the nobleman who betrays the peasant heroine.
Ms. Chauviré had achieved another form of international fame at 20 when she acted in "La Mort du Cygne" ("The Death of the Swan"), Jean Benoît-Lévy's haunting 1937 feature film about backstage ballet intrigue. (It was released in the United States in 1938 as "Ballerina.") Her youthful beauty and the depth of her acting stunned a new generation of Americans when the film was rediscovered and screened in New York in 1998. Ms. Chauviré was on hand to discuss it.
Ms. Chauviré studied at the Paris Opera Ballet's school, and for that reason she was often regarded as a product of specifically French training. Yet her performing career was actually molded by Russian influences.
One was Lifar himself. A former star of Diaghilev's Ballets Russes, he was the Paris company's director, star dancer and choreographer from 1930 to 1945 and also choreographer in the 1950s. It was Lifar who encouraged Ms. Chauviré to retrain herself with two Russian émigré teachers, Victor Gsovsky and especially Boris Kniaseff, who softened the academic side of her schooling, gave her an elongated line and developed the lyricism that distinguished her style.
In Ms. Chauviré's view, the Paris Opera school was more Italian than French because of its Italian teachers. As she told her biographer, Gérard Mannoni, the inheritors of the true French style — transferred to St. Petersburg by French choreographers — were the Russians. "Serge Lifar would show us all the difference," she said.
Yvette Chauviré was born in Paris on April 22, 1917, and entered the Paris Opera Ballet school in 1927. She was 13 when she joined the opera's ballet company in 1931. At 12, she had already come to notice in "L'Eventail de Jeanne" ("Jeanne's Fan"), a children's ballet that earned a lasting place in 20th-century music because of its score by 10 avant-garde French composers, including Ravel and Poulenc.
Rising rapidly to principal dancer in 1937, Ms. Chauviré was named to the highest rank, étoile, in 1941, right after she astonished audiences with an 18-minute solo as a fertility goddess in Lifar's "Istar."
She was one of three ballerinas seen regularly in Lifar's premieres; the others were Solange Schwarz and Lycette Darsonval. In 1943, all three led his "Suite en Blanc," a pioneering work in the plotless neo-Classical genre being developed at the same time by George Balanchine in New York. The third Lifar ballet always associated with her was "Les Mirages," an allegorical fantasy in which she was the Shadow, or conscience, of a questing hero.
"Les Mirages" had its premiere in 1947 — the year Ms. Chauviré and Lifar returned to the company after leaving it, for different reasons, after World War II. Lifar had been accused of collaborating with the Germans and was ousted from the Paris Opera in 1945. Ms. Chauviré left voluntarily in 1946 to join Lifar in another company, the Nouveau Ballet de Monte-Carlo, where he created three ballets for her.
Ms. Chauviré's loyalty to her mentor was evident in her departure from the Paris Opera Ballet, but she also knew that the company was by then bereft of a resident choreographer. Future young stars like Roland Petit and Jean Babilée also left for the Nouveau Ballet before forming new troupes.
The Paris Opera administration tried to fill a creative gap by inviting guest choreographers, including Balanchine for eight months. The dancers, however, petitioned for Lifar, and he was called back, initially as a choreographer.
With postwar passions still running high, Lifar's partial reinstatement provoked protests. In one episode right after his return, the dancers were already in costume when stagehands blocked their performance by refusing to raise the fire curtain onstage.
In response, Ms. Chauviré, in a tiara and tutu, led the dancers — 90 in all — down the opera house's interior grand staircase.
Lifar's presence also drew protests when pickets gathered outside City Center during the Paris Opera Ballet's New York debut in 1948. Ms. Chauviré, an audience favorite, took Lifar by the hand one evening and thrust him forward for a curtain call.
Ms. Chauviré, in the meantime, began to explore other opportunities. She appeared as a guest with Petit's Ballets des Champs-Élysées, where Gsovsky, her former teacher, choreographed a highly difficult showpiece for her, "Grand Pas Classique," with which she later toured the world.
The guest appearance led the Paris Opera to suspend her in a contract dispute over her desire to freelance, and in 1949 she left the company for the second time. But she returned in 1953, when a new administration gave her a more flexible contract permitting her to make guest appearances elsewhere. She went on to perform with major companies in Europe, the United States, South Africa and Latin America.
With expanded opportunities, she extended her range to full-length 19th-Russian classics, including "The Sleeping Beauty" and "The Nutcracker," then absent from the Paris Opera repertoire.
She retired as a member of the company in 1956 but continued to appear with it as a guest, both at home and abroad, until her farewell performance at the Paris Opera in 1972 (although she appeared in mime roles with Nureyev after he became its artistic director in 1983).
She also choreographed short ballets with stage designs by her husband, the Russian émigré artist Constantin Nepo. He died in 1976. No immediate family members survive.
Ms. Chauviré was co-director of the Paris Opera Ballet school for a few years in the 1960s.
Throughout her career her heart remained with "Giselle," created at the Paris Opera in 1841. She often worked on it alone, without music. As she wrote in her memoir, "Autobiographie," she continually sought to deepen her interpretation of her signature role.
One insight was about Giselle's famed mad scene in Act I. It was not about conventional madness, Ms. Chauviré concluded. When Giselle realizes Albrecht has lied to her, she wrote, "she suddenly ages, she plunges into another world."
"It's not really madness," she went on. "She is submerged in an ocean of bizarre feelings."
………………………………………………………………………………………………………………………………
• Yvette Chauviré, ballerina (Paris, 22 April 1917-Paris, 19 October 2016)
Two quite remarkable ballerinas emerged from France in the 20th century. The latter years were dominated by Sylvie Guillem; Yvette Chauviré, who has died aged 99, was important in the years following the second world war. Fine-boned and dark-haired, she had a brilliant classical technique that she used not for showy effect but as a language for interpreting character and expressing poetry. She was perceived as the perfect example of the Franco-Italian school of ballet.
Chauviré had the good fortune to make her debut at a time when ballet in France was emerging from a long decline. Under the direction of Serge Lifar, Sergei Diaghilev's last male star, the ballet of the Paris Opéra was becoming fashionable again. Her talent and promise were quickly spotted and she rose rapidly through the ranks of that hierarchical company. Even when she was in her 50s and had ceased to appear regularly with the Opéra she commanded great respect in the company. When the programmes began listing dancers alphabetically rather than in order of seniority, Claire Motte, one of the company's leading dancers, remarked: "Happily, Madame Chauviré's name still comes first." Indeed, she was widely known as La Chauviré Nationale.
Her relationship with the Opéra was not always untroubled. She quit the troupe twice, first in 1946 when Lifar was accused of collaboration with the Nazi regime and was forced to step down from his post. Although not a hint of the scandal touched Chauviré herself, out of loyalty to Lifar she followed him to Monaco, where he was involved in setting up the Nouveau Ballet de Monte Carlo.
When Lifar returned to the Opéra in 1947, Chauviré resumed her role as étoile, but in 1949, after a dispute with the director, Georges Hirsch, she left again to dance as guest star with companies around the world. She returned to the Opéra in 1953, and although regulations obliged her to retire on reaching the age of 40 in 1957, she continued to appear with the company as a guest until 1972, when she made her farewell to the stage in a performance of Giselle.
Born in Paris, daughter of Berthe (nee Pinchard) and Henri Chauviré, she entered the school of the Paris Opéra at the age of 10. Her teacher was Laetitia Couat. She later studied with the Russian dancer and choreographer Boris Kniaseff. At the age of 13, Yvette joined the ballet of the Opéra with the rank of second quadrille. Lifar brought a new spirit to the troupe and was determined that the younger members of the company should have the opportunity to develop. It took just four years for Chauviré to rise to the level of première danseuse, which was then the highest level of the company, and she was soon given leading roles in several of Lifar's own ballets. His first major creation for her came on 31 December 1941 with Istar, in which she created the leading role. That evening she was promoted to the recently created rank of étoile.
During the occupation of France, she danced in a number of Lifar's creations, but it was not until 1944 that she first assumed the title role in Giselle, the part for which she was most famous and which she performed with many companies and many partners. In her memoir Je Suis Ballerine (1961), she reckoned there had been 33 partners and there were to be several more, not least Erik Bruhn and Rudolf Nureyev, before she made her formal farewell to the stage in the role in 1972.
Chauviré starred in Lifar's David Triomphant, Suite en Blanc, Les Mirages and La Péri. But she worked with other choreographers including John Cranko (who revealed her hitherto unexpected gift for comedy in La Belle Hélène), Harald Lander and Tatjana Gsovsky. She also created the female role in Grand Pas Classique, a brilliant display piece choreographed by Tatjana's husband, Victor Gsovsky, still popular today.
Chauviré appeared in London on several occasions, with small groups and also with London Festival Ballet. In 1958 she was invited to appear with the Royal Ballet at Covent Garden. Naturally her repertory included Giselle, for which she received considerable praise. She also danced the second act of Swan Lake – she had been the first ballerina to perform that role at the Opéra – and Les Sylphides. But what was truly remarkable was that at the age of 41 she danced the leading role in The Sleeping Beauty – one of the most testing in the classical repertoire – for the first time. The critic Clive Barnes described her performance as a triumph.
When in 1983 Nureyev became the director of the Ballet de l'Opéra, his first production was a sumptuous revival of the Marius Petipa classic Raymonda. The cast included almost every one of the company's leading dancers, some of them, quite contrary to custom, in secondary roles, and as a crowning gesture he persuaded Chauviré out of retirement to play the important mimed role of the Countess de Doris.
This brought her firmly back into the Opéra as a teacher and coach. She was the subject of a 1988 documentary by Dominique Delouche in which, touchingly, she coaches the young Guillem in Grand Pas Classique.
Chauviré received many honours, including, in 1998, the grand cross of the Ordre National du Mérite and was made a commandeur of the Légion d'Honneur in 1988, promoted to grand officier in 2010. Her husband, the painter Constantin Nepo, died in 1976.
…………………………………………………………………………………………
Yvette Chauviré est morte, mercredi 19 octobre, à l'âge de 99 ans. Celle qui « a porté la danse à un point extrême de pureté à la manière d'un Matisse ou d'un Racine tout en se remettant sans cesse en question » selon Dominique Delouche, laisse dans la mémoire des empreintes à vif. Née le 22 avril 1917, à Paris, elle a dix ans lorsqu'elle intègre l'école de danse de l'Opéra où elle sera nommée étoile en 1941. « C'est la première que j'ai vue sur le plateau de Garnier lorsque j'étais une toute jeune élève de 10 ans, mon premier choc aussi, se souvient la danseuse et chorégraphe Brigitte Lefèvre, directrice de la danse à l'Opéra de Paris de 1995 à 2014. J'étais assise au poulailler et je me suis dit alors "une toute petite silhouette pour une si grande artiste". L'élégance de la personne, avec son profil extraordinaire et son petit nez retroussé à la parisienne, combinée à celle du style chorégraphique qu'elle interprétait, trouvaient chez elle un accomplissement total. »
Compliments extrêmes
Yvette Chauviré a toujours suscité un flot de compliments extrêmes. En 1987, Rudolf Noureev (1938-1993 ) lui-même déclarait que le jour où elle avait arrêté de danser Le Grand Pas classique, d'Auber, réglé sur elle en 1949 par Victor Gsovsky, qu'elle interprétait avec « force, élégance et audace », le ballet avait « disparu ». Parmi ses pièces emblématiques, Istar (1941), de Serge Lifar, et également Suite en blanc (1943) et Les Mirages (1947), également signées Lifar. Elle s'est aussi distinguée dans les interprétations de Giselle, pic romantique sur la musique d'Adolphe Adam qu'elle a mis en scène pour la Scala de Milan mais aussi dans La Mort du Cygne, sur la partition de Camille Saint-Saëns.
Personnalité de poids, elle a quitté la troupe de l'Opéra national de Paris à plusieurs reprises. D'abord de 1945 à 1947, puis de 1949 à 1953, collaborant avec de nombreuses compagnies dans le monde entier. Elle fait ses adieux à la scène en 1972 et y revient en 1976 pour jouer la comédie dans Amphitryon 38, de Jean Giraudoux, auprès de Simone Valère et Jean Desailly. « C'était une femme humble et toujours à l'écoute, poursuit Brigitte Lefèvre. Une personnalité à la fois disciplinée et rebelle, respectueuse et impertinente. Elle a représenté le côté glorieux de la tradition française mais avec toujours une part de rébellion. »
Dans sa capacité à passer la main aux jeunes générations, Yvette Chauviré a fait preuve d'une générosité imparable. Au début des années 1980, alors adolescente, Marie-Claude Pietragalla, à qui Chauviré confiera les clés du rôle de la gitane dans le ballet Les Deux Pigeons, sur la musique d'André Messager, suivait ses cours le matin à l'Opéra national de Paris. « Non seulement elle fut une étoile charismatique avec une palette très large allant du romantisme aux rôles de caractère, mais elle possédait aussi un fort tempérament et abordait la danse à sa façon, se souvient Pietragalla. Plus que la technique, elle nous enseignait le style et la poésie du mouvement, les intentions du geste, le sens de tel ou tel moment, les regards mais aussi comment marcher ou se présenter dans un ballet. Des détails parfois, mais indispensables et toujours ciblés par rapport au personnage et à la personnalité de chacun. Avec elle, on était toujours un peu ailleurs et pourtant dans le vif du sujet. Elle aimait aussi discuter, remettre les créations dans leur contexte sans aucune esbroufe avec beaucoup de finesse et de ressenti. »
Yvette Chauviré, à qui l'Opéra de Paris a rendu hommage en 1998 pour son 80e anniversaire, a donné son nom à l'une des deux rotondes de répétitions au Palais Garnier. « La danse est une forme de foi, une espérance, disait-elle. C'est une aspiration, le besoin d'atteindre un univers, une atmosphère, un état qui vous fait progresser, la recherche d'une vérité. »
 …………………………………………………………………………………………………………………..
La grande danseuse étoile Yvette Chauviré est morte dans la nuit de mardi à mercredi à Paris, à l'âge de 99 ans, a annoncé l'Opéra de Paris. Le directeur de l'Opéra de Paris Stéphane Lissner, la directrice de la danse Aurélie Dupont et l"'ensemble du personnel de l'Opéra national de Paris ont la tristesse d'apprendre ce jour la disparition d'Yvette Chauviré, danseuse étoile", indique l'institution dans un communiqué.
Yvette Chauviré avait fait ses adieux sur le plateau du Palais Garnier de ses débuts en 1972, avec "Giselle", un rôle fétiche auquel son nom reste associé.
Elle aura servi les chorégraphes de son temps, en premier lieu son maître Serge Lifar, qui l'avait nommée étoile le 31 décembre 1941. Née le 22 avril 1917, elle était entrée dix ans plus tard à l'Ecole de danse de l'Opéra et avait été engagée en 1932 dans son corps de ballet.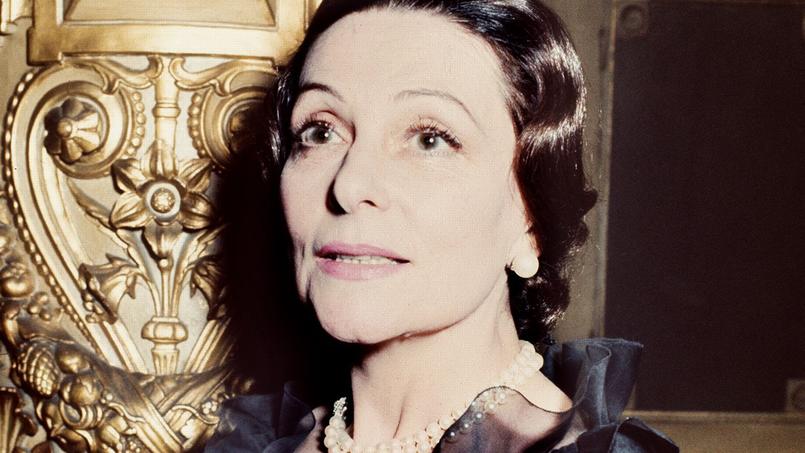 La grande ballerine française vient de mourir à l'âge de 99 ans. Étoile fétiche de Serge Lifar, Giselle inégalée, elle a incarné le meilleur de la danse française.
Elle recevait dans son appartement de la place du Commerce à Paris. Elle vivait entourée de cygnes de porcelaine, et cherchait parfois dans l'éclat de ces figurines l'écho de ses souvenirs, si lointains qu'ils l'avaient fuie. Yvette Chauviré a pourtant été la plus grande danseuse française du XX° siècle, l'égale de Maïa Plissetsakaïa pour la Russie, de Margot Fonteyn pour l'Angleterre ou de Suzanne Farrel pour les Etats Unis. La seule française désignée par le titre de «Prima ballerina assoluta».
On ne s'en souvenait pas forcément en pénétrant chez elle mais Yvette Chauviré a incarné le summum de l'élégance française et de la modernité. Tout jeune encore, Noureev voulut danser Giselle avec elle. Elle avait vingt ans de plus que lui mais il ne voulait pas manquer la leçon de pareille partenaire. On l'a dite inégalable dans Giselle qu'elle interprétait depuis 1949 et dans lequel elle fit ses adieux en 1974. Il faut voir deux films pour se figurer quelle légende elle a pu être.
D'abord , La Mort du Cygne de Jean Benoît-Levy. Elle a 20 ans, de la répartie, une ligne à focaliser tous les espoirs, de longs yeux bruns qui semblent pouvoir abriter tous les feux du monde, mais aussi toutes ses langueurs. Ensuite, Yvette Chauviré, une étoile pour l'exemple, le film que lui a dédié Dominique Delouche en 1985. Elle a alors 68 ans. Elle a arrêté de danser dix ans plus tôt. Elle transmet ses rôles avec une intelligence aiguë, communicant l'émotion et les nuances des rôles. Elle est tout entière dans la sensibilité, prenant des risques pour la traduire avec une autorité et une conviction qui sidèrent.

À Monique Loudières, elle confie L'Atlantide et Les Ombres de Lifar, à Piétragalla Les Deux Pigeons d'Aveline. À Isabelle Guérin, lshtar que Serge Lifar créa pour elle et dans lequel il la nomma étoile en 1941. Sylvie Guillem a droit à La Cigarette dans «Suite en blanc» . Même dans cet exercice, elle prend des risques. Très posée, elle est cependant à fleur de peau. Elle a l'œil qui se mouille lorsqu'elle évoque son mari, Konstantin Nepo, décorateur et scénographe qui l'habilla sur scène dans quelques productions. On devine aussitôt comment elle pouvait emporter son public en ballerine romantique. Aujourd'hui encore, les danseurs de l'Opéra de Paris font référence à ses conseils d'interprétation, reprennent les images qu'elle utilisait. La tradition orale de la maison n'est pas près de l'oublier.
Yvette Chauviré suit l'épopée Lifar. Entrée à l'école de Danse de l'Opéra, elle travaille avec Boris Knyaseff, l'homme qui inventa la barre au sol, et Victor Gsovsky, exfiltré de Russie et chorégraphe du Grand Pas Classique qu'elle crée. Serge Lifar règne sur le Ballet lorsqu'elle y entre. Dernière étoile des Ballets russes, formé par Serge de Diaghilev, il a tôt fait de miser sur elle. Après la guerre, lorsque Lifar connaît la disgrâce, suspecté d'avoir collaboré, est bouté hors de L'Opéra de Paris, Chauviré reprend sa liberté. C'est un coup d'éclat. Elle quitte l'Opéra de Paris pour aller danser à Monte Carlo, à la Scala de Milan ou au Royal Ballet. Elle chorégraphiera bien sûr aussi. En 1974, elle signe une version de Giselle, qui est encore aujourd'hui dansée à la Scala.