David Wall, dancer and ballet master, born 15 March 1946; died 18 June 2013.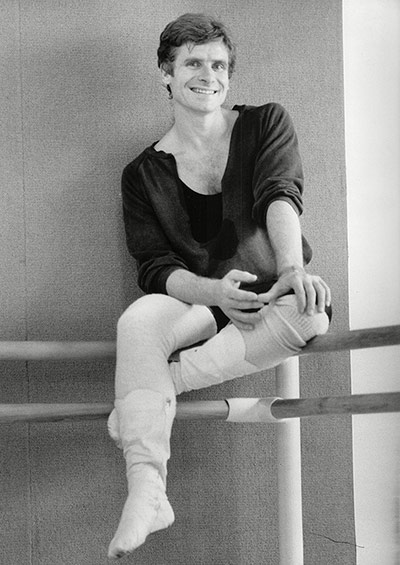 David Wall, famous for being the youngest principal male ballet dancer in the history of the Royal Ballet, and Dame Margot Fonteyn's partner, has died of cancer aged 67, at his home in Croydon, South London.
He was a regular partner to Dame Margot Fonteyn (1919 – 1991), and became the Royal Ballet's youngest principal aged 21 in 1966, having joined the touring company just three years earlier. Widely known for creating the role of Crown Prince Rudolf in Kenneth MacMillan's ballet Mayerling – possibly the most arduous for a male dancer in the entire dance repertory – he was also outstanding in classical, romantic and humorous parts.
His dance career started at school in Windsor where ballroom dancing was compulsory. Spotting his talent, Wall's teacher suggested to his mother that the then five-year-old should attend ballet lessons. Aged 10 he was sent for an audition with the Royal Ballet School and was accepted. After spending seven years with the Royal Ballet Touring Company Wall joined the main company at Covent Garden in 1970. Having been made a principal when he was 19 at the smaller touring company, the transition to Covent Garden as a leading dancer was "difficult".
In an interview with Ballet Magazine in 2005, Wall said: "It was a difficult change. I'd been a Principal since I was 19 or 20, but leading a much smaller company. Here, I felt I had to prove myself all over again. I was performing less frequently, and I had a change of repertoire. But I was fortunate to have good support from my wife (Alfreda Thorogood), who was also in the company."
Having retired in 1984, Wall became associate director and later director of the Royal Academy. A decade later he joined the English National Ballet as ballet master.
He was appointed CBE in 1985. Wall left the academy in 1991. In 1995 Wayne Eagling, then director of the English National Ballet, invited Wall to join the company as ballet master, a move that brought about a noticeable improvement in standards, especially in male dancing, though many of the female dancers also speak fondly of his time there. He retired from the ENB in 2011 but continued to coach for both it and the Royal Ballet.
He is survived by his wife, his son and daughter, and grandchildren.
 Statue of David Wall performing a "grand jeté" on London's South Bank.